Our People
Don Woudstra General Manager / President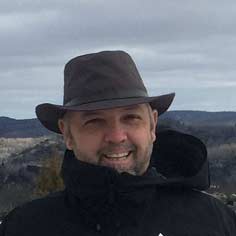 Working in the construction, service and design industry for more then 30 years, Don has made a career out of providing unique and first class services to his customers. His ability to push the limits of design and customer service has shaped Black Rock Landscapes into one of the premier landscape construction and design firms in cottage country.
Don's commitment to the values of respect, reliability, and quality have not only been the cornerstone to building a great company, but also towards building great relationships with his clients, employees, suppliers and the community.
Geri Woudstra Finance & Administration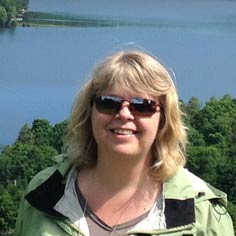 Geri is a college graduate of business administration and has worked in the service industry for over 25 years. Geri's gifts are her ability to listen to people, offer assistance in a caring manner and help out in any way she can in the overall running of the company.
Geri's love for God and family extends into the community where she loves to volunteer and help others. Black Rock Landscapes would not be where it is today without Geri's commitment to these values.
Garrett James Project Lead
Garrett started with BRL back in 2018. He has many years of experience in running various machinery and is gifted with a lot of good ol' common sense and it shows in everything he does. A farmer and cowboy at heart, his love for family, hard work and respect are many of the reasons why we enjoy having Garrett as an intricate part of Team Black Rock.
It has been said that you can't build a great company without great people and Garrett is a great example to other staff and the people he leads at BRL.
Alex Frybort Project Lead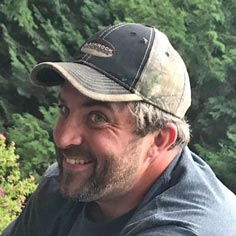 Alex just recently joined BRL but has many years of experience in the landscape industry in cottage country where he grew up. Alex has great passion in everything he does and we are proud to have him on Team Black Rock.
We look forward to many years  of his wisdom and knowledge in leading his crew down the path of doing great work, respect and helping us to build an even greater company.
Jamie McMahon Carpentry Lead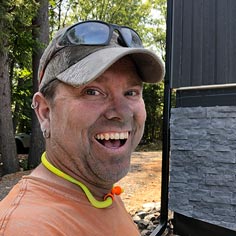 Jamie has been with Black Rock Landscapes for a few years now and runs the carpentry division. He has energy to burn and his smile and great spirit is inspiring.
Jamie is a man of great faith, a family man, and aspires to greater things. He is an invaluable asset to BRL and we hope he will be with us a long time to help us not only build a great company but more importantly, build great relationships and lead others.