Our People
Don Woudstra General Manager / President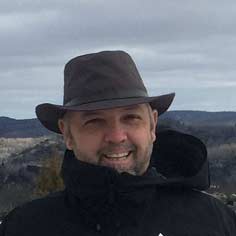 Working in the construction, service and design industry for more then 30 years, Don has made a career out of providing unique and first class services to his customers. His ability to push the limits of design and customer service has shaped Black Rock Landscapes into one of the premier landscape construction and design firms in cottage country.
Don's commitment to the values of respect, reliability, and quality have not only been the cornerstone to building a great company, but also towards building great relationships with his clients, employees, suppliers and the community.
Geri Woudstra Finance & Administration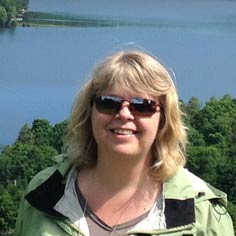 Geri is a college graduate of business administration and has worked in the service industry for over 25 years. Geri's gifts are her ability to listen to people, offer assistance in a caring manner and help out in any way she can in the overall running of the company.
Geri's love for God and family extends into the community where she loves to volunteer and help others. Black Rock Landscapes would not be where it is today without Geri's commitment to these values.
Tim Robinson Project Manager
Tim has been with Black Rock Landscapes since the very beginning and he has been a driving force in many of the company's positive changes over the years, helping to propel Black Rock to where it is today. His positive approach towards clients and staff have been instrumental in the success and growth of Black Rock Landscapes since day one.
Tim manages some of Black Rock's most challenging projects. His many years of service have made him an expert in not only dealing with difficult projects but also making sure all the customers' needs and concerns are met so the end results are amazing.
Josh Bramham Project Manager
Josh has joined the team at Black Rock as a Project Manager with 25 years of experience in the building industry and is a qualified building code designer. He studied Architectural Technology at Sheridan College, and ran his own business for many years in the Haliburton area, building homes and additions including log homes and off the grid projects. Josh also spent years doing design work and drawings for local building supply company Emmerson Lumber, and spent some time as a local building official.
We are very excited to have Josh's insight and knowledge as he heads up our carpentry division at BRL. Josh's design sense and attention to detail is second to none as he takes great pride on every project. Josh is a family man who loves playing music and helping out at the family farm.